Nebula - Suite for Choir and Orchestra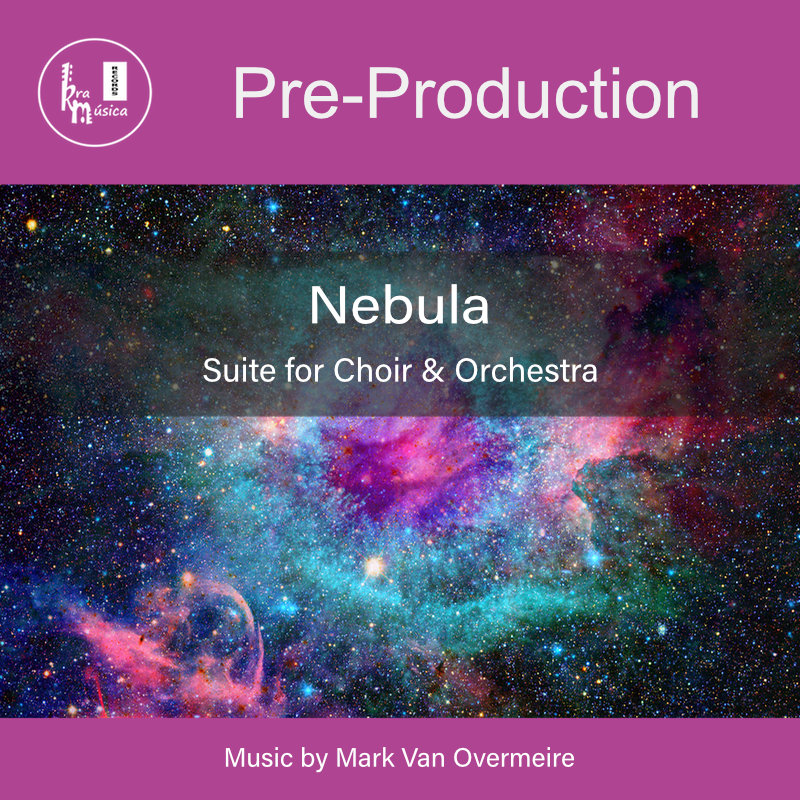 Nebula - Part 1

(7:08)

(Pre-production mockup)
Nebula - Part 2

(6:12)

(Pre-production mockup)
Nebula - Part 3

(3:23)

(Pre-production mockup)
Nebula - Part 4

(4:03)

(Pre-production mockup)
Nebula - Part 5

(3:37)

(Pre-production mockup)
PRE-PRODUCTION
Composer Mark Van Overmeire is working on a suite for choir and orchestra called "Nebula".
This is a work in progress. Mark uses midi composing in preparation for the "real" recording of the movements. You can listen to some of the demos below.

We will keep you posted on the progress of "Nebula".
TRACKS
Nebula - Part 1
Nebula - Part 2
Nebula - Part 3
Nebula - Part 4
Nebula - Part 5
All music composed and orchestrated by Mark Van Overmeire

© 2021 Mark Van Overmeire (BMI)
℗ Kramúsica Records

Kramúsica 004
Full digital mockup of Nebula - Part 1